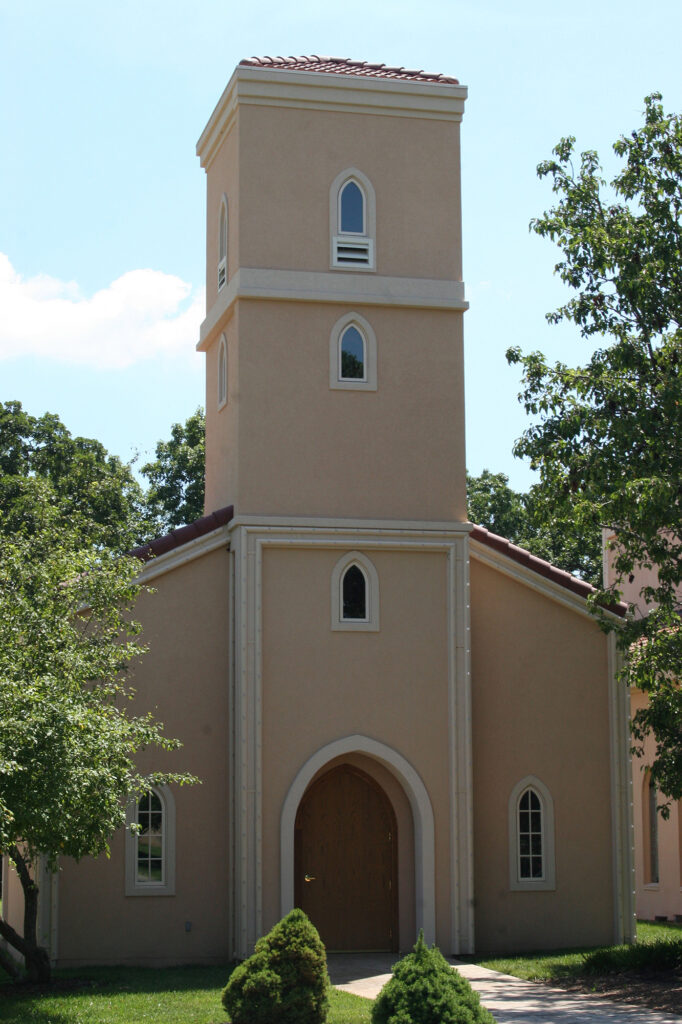 Timmy's Tower is currently closed for renovation
Timmy's Tower: Dream In The Making
It is well known that Mr. Butcher always dreamed of building a chapel with a bell tower. In 1989, the Precious Moments Chapel (minus bell tower) opened to the public, though it would be another 26 years before he realized his dream of a bell tower.
A Time To Break Down, and a Time to Build Up
It was the death of his son, Tim, in 2012 that served as the catalyst for Mr. Butcher to fulfill another of his long-standing dreams – the dream of a bell tower adjacent to the Precious Moments Chapel. After working through several blueprints and sketches for more than one year, the final design for Timmy's Tower was approved and construction began in January 2015. Guests of the 2015 Precious Moments Family Reunion Event were the first to celebrate the addition to the Chapel during a special dedication ceremony in June of that year.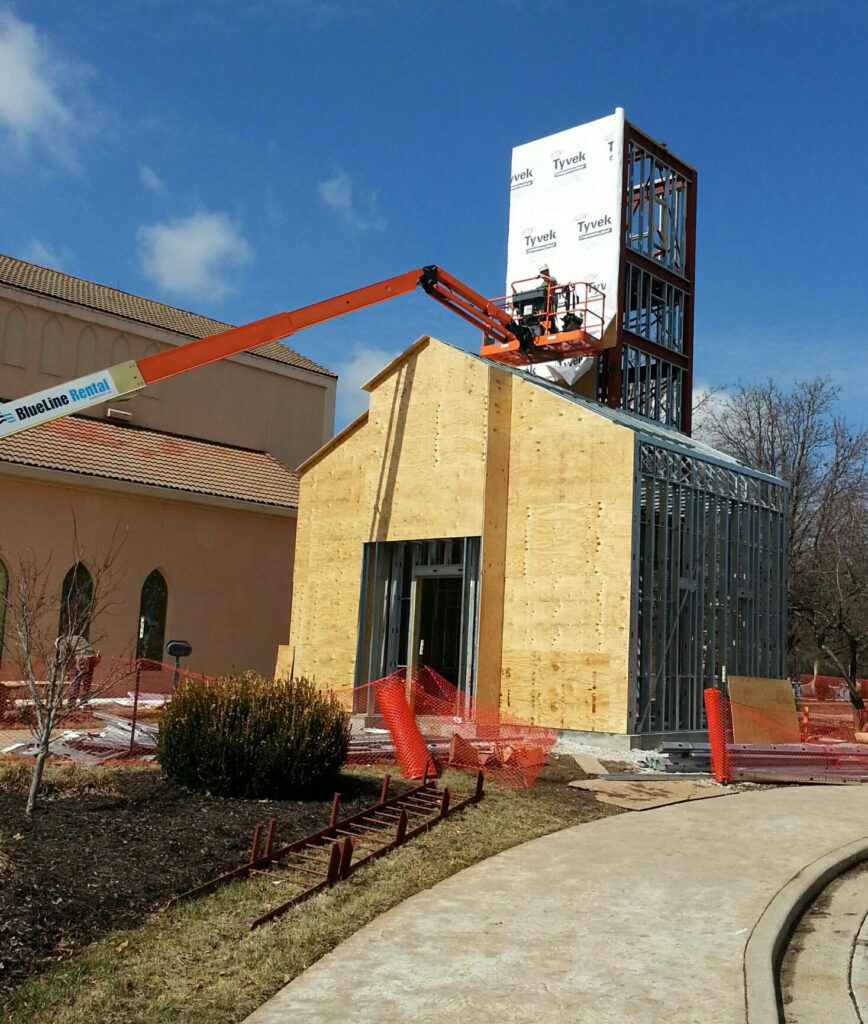 Named For A
Precious Moments Angel
On October 12, 2012, Mr. Butcher received the call any parent dreads, that another one of his children preceded him into the kingdom of Heaven. Timothy "Timmy" Butcher passed as an adult, but will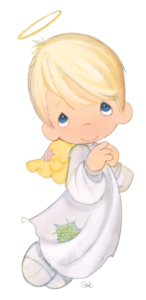 forever be remembered by his family (especially his father) as a young, talented angel – the namesake of the Precious Moments Chapel's most famous character "Timmy the Angel". Of his son, Timmy, Mr. Butcher remarks "he was the only one who didn't regularly cause trouble! He was an angel!"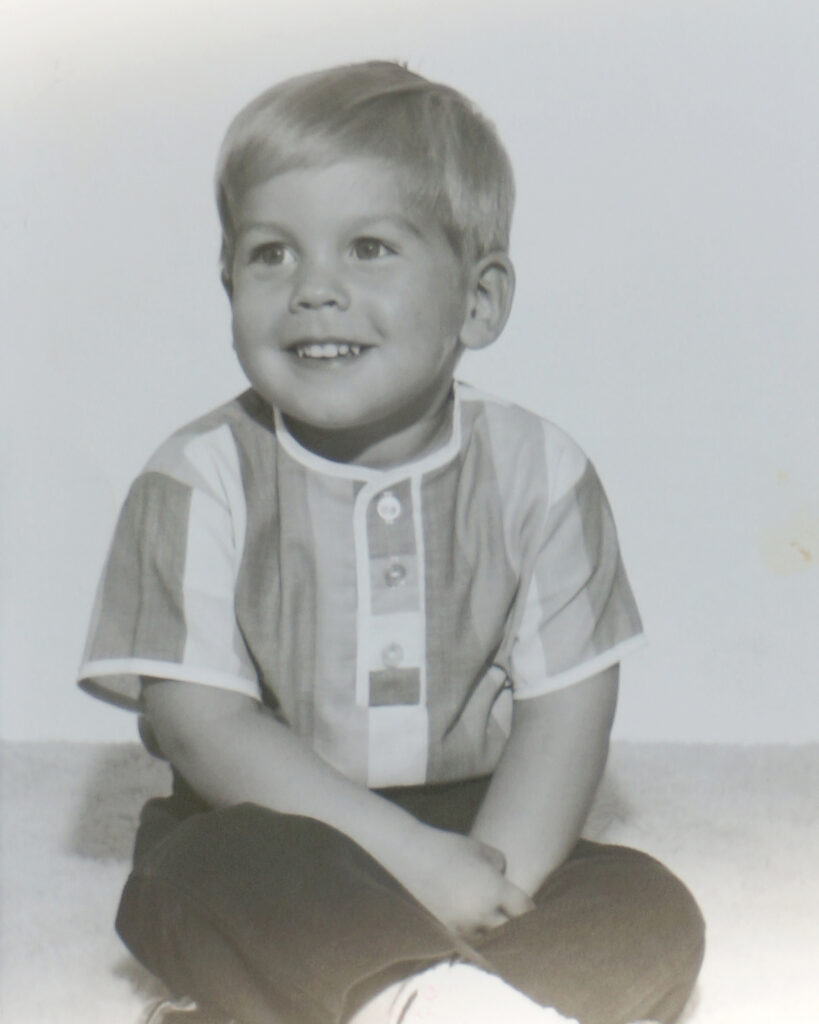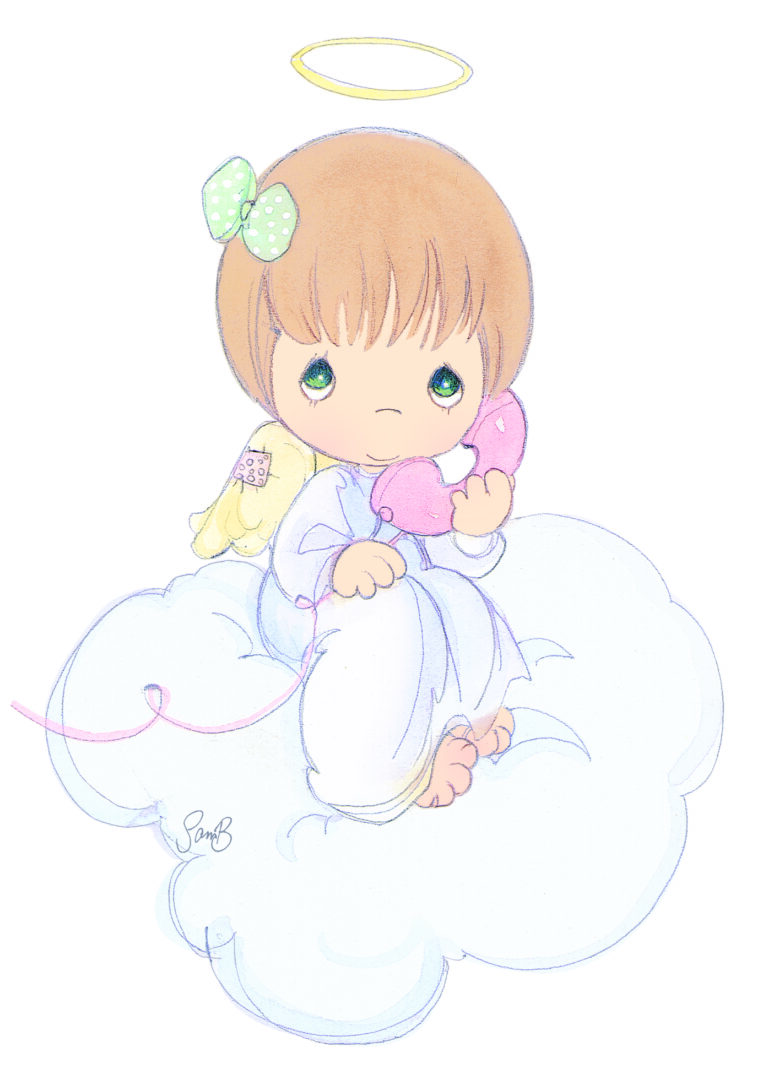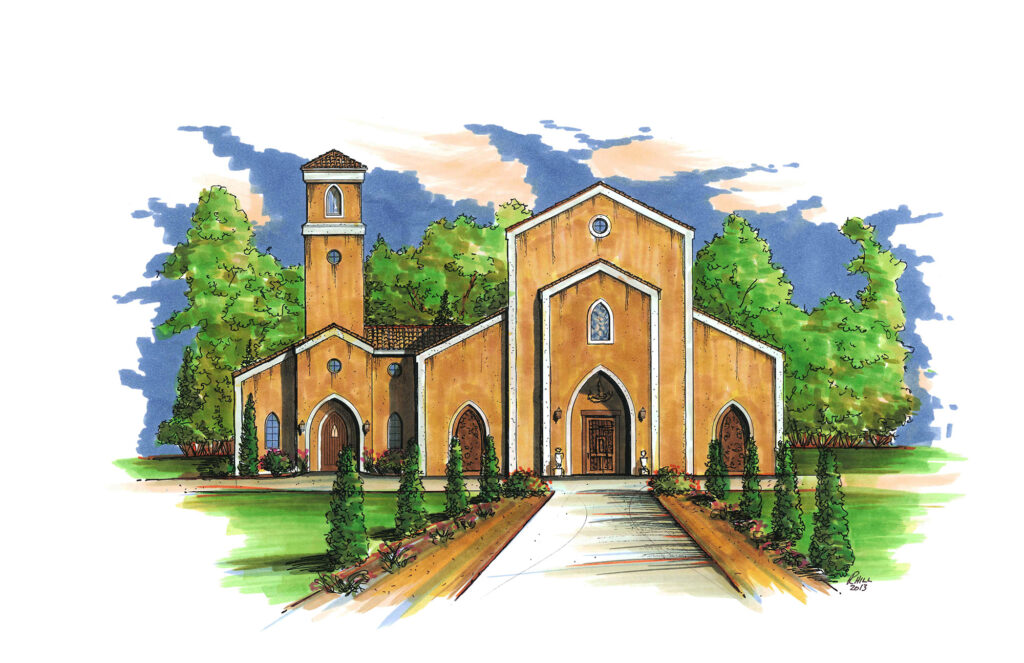 From being situated on the West side of the Chapel to being a portico, the design, layout and concept of Timmy's Tower transformed several times before breaking ground in 2015. Original renderings show the structure as an additional wing of the Chapel building, accessible through the East hall or main lobby. The final design, of course, has Timmy's Tower as a free-standing building situated to the East of the Chapel. Through all the structural and design changes, one of Mr. Butcher's visions about the bell tower has remained – it is a building to celebrate life and love.
Bring Timmy the Angel home with you today!
Visit our Gift Shoppe to find figurines and gifts featuring Timmy the Angel.