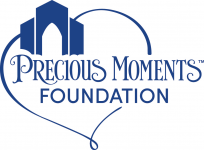 Our Mission
We make the world better by sharing a place and experience that nurtures faith and inspires our guests through the creative spirit within all of us, and by preserving the art and medium through which Samuel J. Butcher communicated his unique message of loving, caring, and sharing with the world.
Our Purpose
The Precious Moments Foundation is a non-profit 501(c)(3) organization with an emphasis on the arts. As the sole support of the Precious Moments Chapel and grounds, Precious Moments Foundation strives to keep tours of the Chapel free for all guests to enjoy the art and inspiration of Samuel J. Butcher. .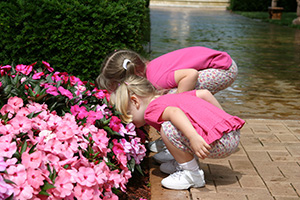 Our Promise
100% of the net proceeds from all purchases in the Precious Moments Chapel Gift Shoppe (in-person and online) are utilized to keep the Precious Moments Chapel free of charge, maintain and operate the Precious Moments Foundation facilities and grounds, and to further share in the Precious Moments Chapel ministry.
Thank you for your support of the Precious Moments Foundation.
Click here for more ways you can help support our mission.