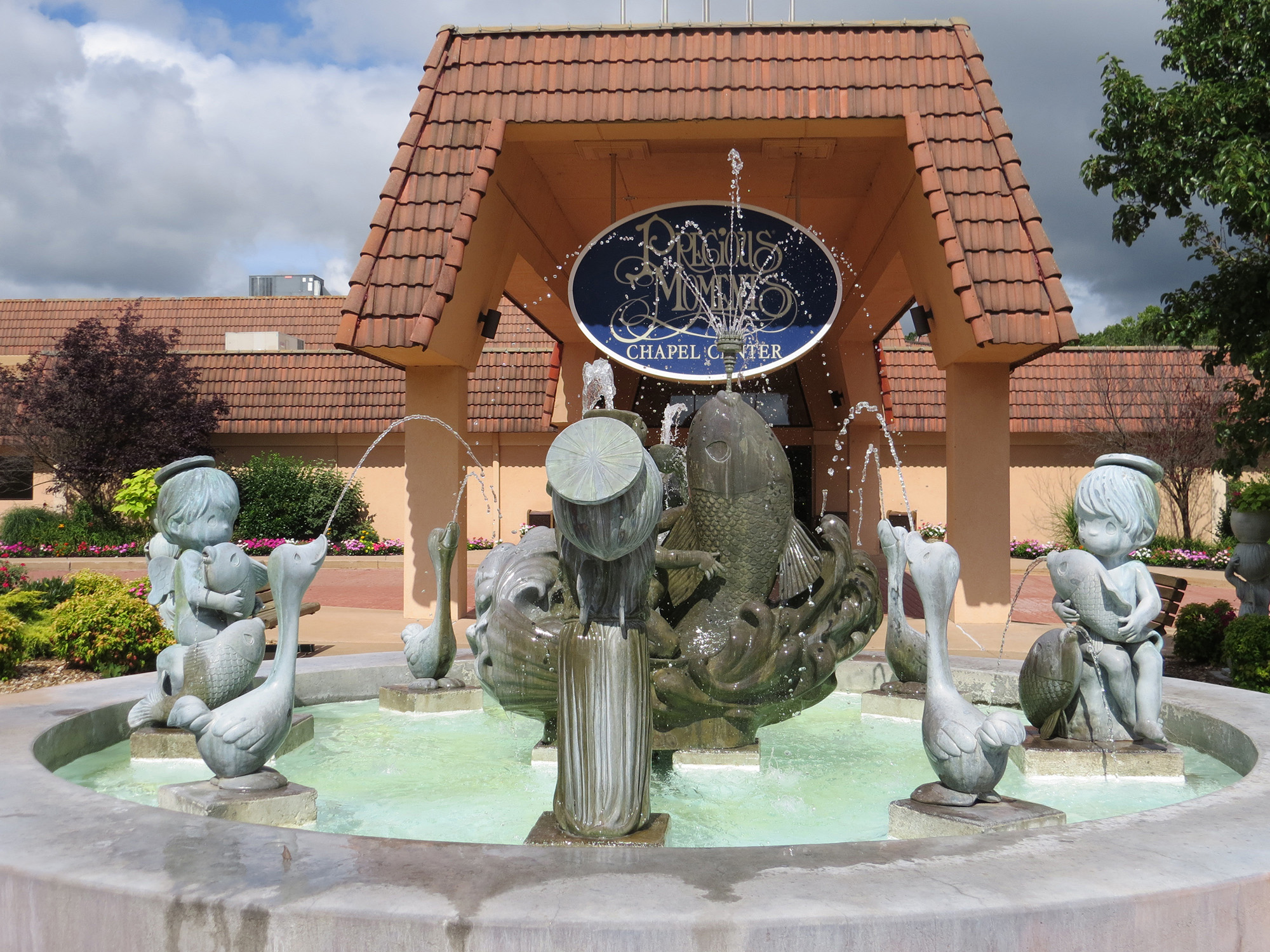 Welcome to the Precious Moments Visitor Center
The beauty and peace of the Precious Moments Chapel and Gardens is first experienced in the parking lot of the Visitor Center. Walking paths lined with bright-colored flowers lead past two stately bronze horses to a breathtaking fountain of angels. Take a break on one of the wooden picnic tables or relax in the gazebo adjacent to the ample parking lot.
A Charming Visit To A European Village
A few steps along the faux cobblestone path inside the Precious Moments Visitor Center guests are treated to the sights of a charming European village. Clever Precious Moments animated dolls "repair" the rooftops, peer down from open windows, and entertain visitors.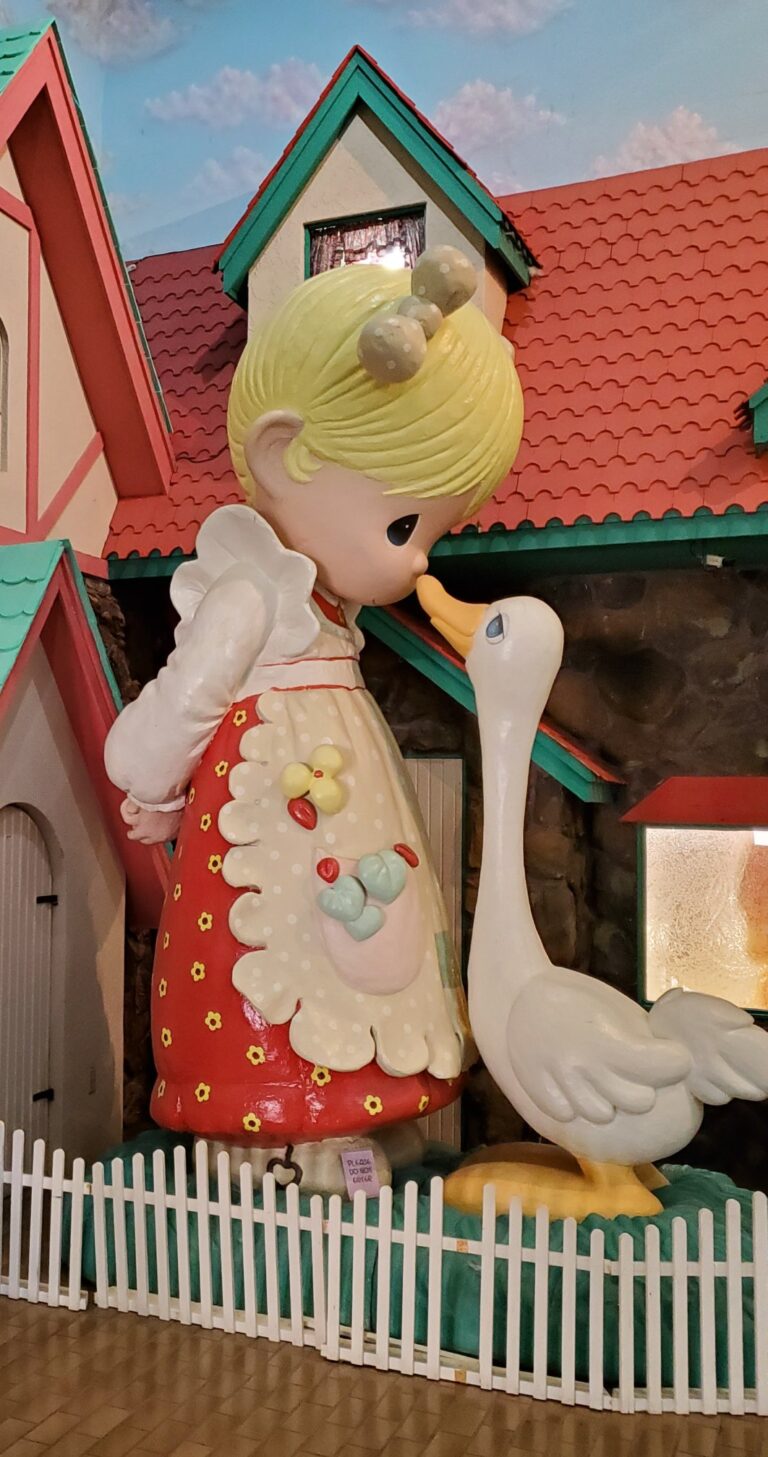 Make A Joyful Noise
In addition to being the home  of the Precious Moments Gift Shoppe, the Visitor Center boasts another can't-miss attraction! The 13-foot tall replica of one of the Original 21 Precious Moments figurines, Make A Joyful Noise, is the perfect backdrop for family photos marking your visit to the Precious Moments Chapel and Gardens.
Take Home A Special Memento
The Precious Moments Gift Shoppe in the Visitor Center houses the largest collection of Precious Moments® branded merchandise under one roof! From figurines, musicals and ornaments to apparel, dolls and stuffed animals, we're your one-stop-shop for all things Precious Moments!
Contact us to place your order today!

Online Gift Shoppe | Chapel Exclusives | Chapel Loyalty Program | Contact Us

Earn Valuable Discounts with The Precious Moments Chapel Loyalty Program
Each purchase of $35 of Precious Moments® or Ne'Qwa Art® merchandise from the Precious Moments Chapel Gift Shoppe (in-person, phone and online) earns one Chapel Loyalty Program Sticker. Earn up to $35 off a future purchase with the redemption of a full Loyalty Program card.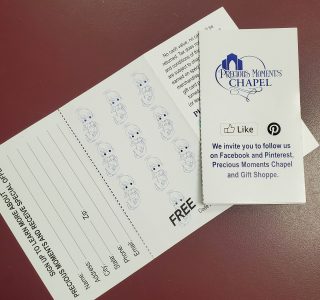 Learn more about the Chapel Loyalty Program.