A Letter From Precious Moments Foundation President Terri Heckmaster


Welcome to the Precious Moments Chapel, a wonderland of beauty, inspiration, celebration and so much more! Since our June 1989 opening, millions of guests from around the world have traveled here to experience a one-of-a-kind adventure. Created by Precious Moments Founding artist Samuel J. Butcher, and offered as a gift of Thanksgiving to the Lord, the Precious Moments Chapel shares light and love.
Our lovely grounds, the magnificent Precious Moments Chapel murals and artwork, and the nurturing tour guides and staff create an environment that encourage a plethora of responses from laughter to personal reflection to celebration. After nearly three decades of service, I have learned that blessings occur when need and hope intersect within the walls of the Precious Moments Chapel. In this setting of tranquility guests find acceptance, beauty, respect, faith, and truth. The result is often a personal encounter that nurtures the soul, provides peace to the spirit and hope for tomorrow. While donations are encouraged, the Chapel tour is free. The only request is to bring an open heart.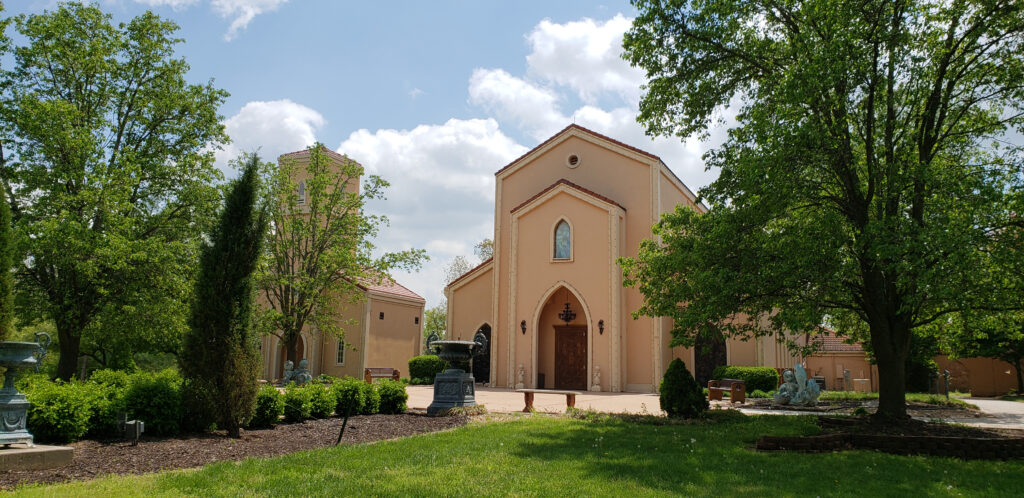 The Precious Moments Chapel is often regarded as Mr. Butcher's most important work. Yet, there is more to the Precious Moments Foundation than owning and operating the Precious Moments Chapel. Over the course of the next year, you will discover changes to this website with more programs launching and our website expanding to include online shopping. It is our plan to add devotionals, visitor videos, and more!
I will close with this promise to you. The best part of our lives are the precious moments that we experience through love of our families, care received from a friend walking this path beside us, and sharing our bounty and faithfulness with others. Living a Precious Moments life is all about turning our eyes to the people and things that matter most while commemorating our most meaningful memories. Come visit the Precious Moments Chapel, witness the Artist's creation and your life may never be the same.
Terri Heckmaster
President, Precious Moments Foundation