Learn More About The Artist In the Samuel J. Butcher Museum
A treasure trove of history, the Samuel J. Butcher Museum houses many unique and beautiful pieces of memorabilia spanning his childhood and family, the early days of Jonathan & David Company, construction of the Precious Moments Chapel, never before sold figurines, mementos, and keepsakes.
The Door That Started It All
Near the Museum's entrance, behind glass, stands an intricately painted and largely intact wooden and glass door. Hand-painted by Mr. Butcher ahead of the 1975 Christian Booksellers Convention, the door served as a the premier showpiece for the newly-formed Jonathan & David Company and it's newly introduced PRECIOUS MOMENTS brand of greeting cards and posters.
When Special People Cross Your Path
Many visitors to the Chapel remark at how Mr. Butcher's work touches them in a personal and special way. He is revered by many for his talent, his bubbling personality, and his unwavering faith in the Lord. Over the years several people have crossed his path who have touched Mr. Butcher's life in the same ways.

Inside the Museum, enjoy photos and stories of some of these special meetings, including former President of the Philippines, Maria Corazon "Cory" Acquino, former U.S. President and First Lady George & Barbara Bush, and even childhood hero, Roy Rogers!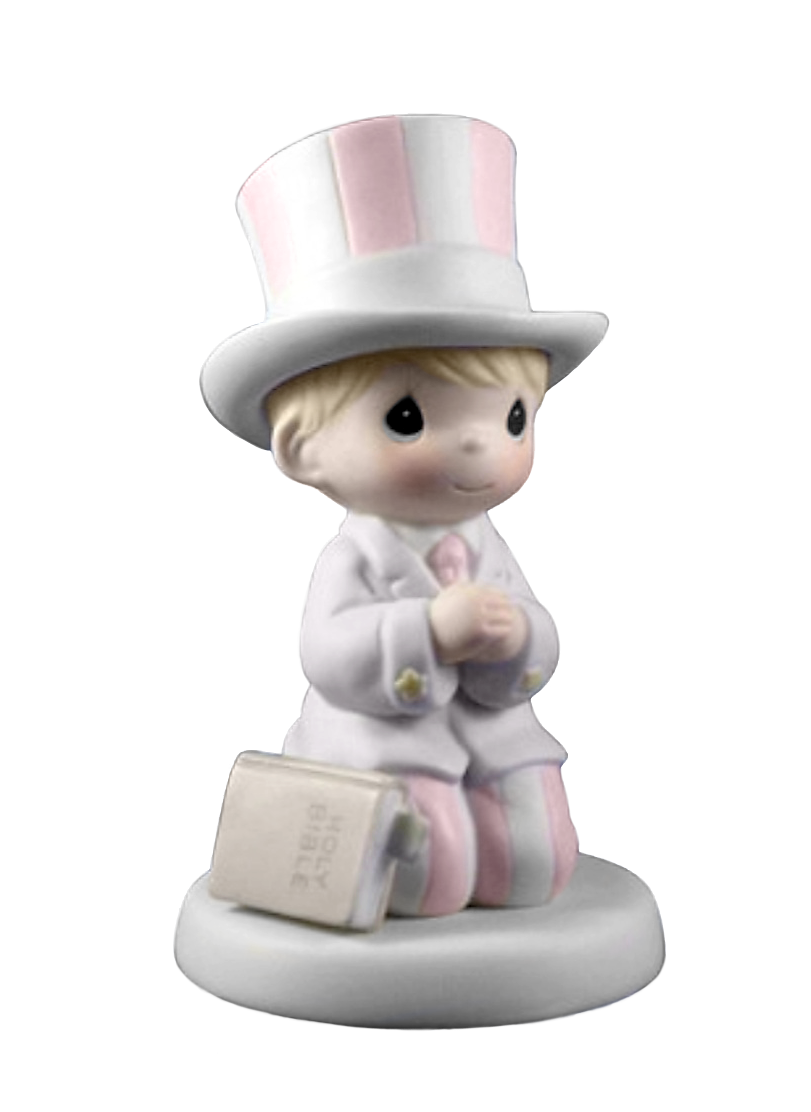 The Early Days Are Never Far Away
Behind the first desk Mr. Butcher used during the beginning years of Jonathan & David Company is the first-ever Precious Moments mural. In its original state the mural was much larger, as it was created for the entrance of the company offices. In the early 1990s, the top and bottom of the mural were removed for transit from the Grand Rapids, Michigan office to its permanent home in the Samuel J. Butcher Museum.
PRECIOUS MOMENTS FOUNDATION
Welcome to the Precious Moments Foundation, a 501(c)(3) nonprofit organization with an emphasis in the arts. We are dedicated to keeping the Precious Moments Chapel free of charge for all visitors to enjoy the art and inspiration of Precious Moments Founding Artist, Samuel J. Butcher.
© Precious Moments Foundation. All rights reserved worldwide.  | PRECIOUS MOMENTS, PRECIOUS MOMENTS CHAPEL, PRECIOUS MOMENTS FOUNDATION, TEARDROP-SHAPED EYE DESIGN, and all related marks, characters, and logos are trademarks of Precious Moments, Inc.  Used with permission.